This post is going to be just about as random as it can get. Sorry for the rambling, but I have so many things jostling around in my head, I just need to get them out.
1st of all my baby is 2. It makes me want to cry. She, has in the last few days seemed so grown up. She is going on 4 days without a potty accident. HOORAY!! I took this picture yesterday, edited it a little and I love it. I love her. She is so sweet and always smiling and she loves her mommy right now more than anything. (I must admit that it makes me so happy inside that she only wants me all the time)
I saw this on someones site. "Take the princess quiz, see which princess you are" So I did and this is what it said. Kind of funny. I think that some of the things are true, some not so much =)
You Are Snow White!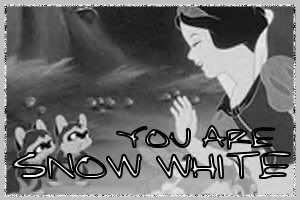 Pure and trusting. You are a gentle soul who can get along with just about anyone. Everyone you meet instantly falls in love with you. How can they resist? You have a pure, lovable nature that's irresistable. Just don't trust everyone who comes across your path.
Which Disney Princess Are You?
More randomness... I made a pie last night. My sweet husband was craving one on Sunday and I was 1/3 of a cup short on shortening. So I made one last night for after dinner.
He does so much for me, always encouraging me, and always trying to make my life easier, so if a pie is what he wants a pie is what he will get...
(I took pics because it was beautiful. I mastered the pie crust and it makes me very happy, so don't make fun, I am proud of myself!)
Some more randomness... I now have a blog page set up for my headbands, clips, and other girly things set up. To the right is a blog button for Suzi Belle Designs. Click on it and it will take you there. Check stuff out and check back because daily I will be adding new things. Contact me if you would like to buy something and tell all of your friends =)
Do you ever just feel like you are going to explode happiness all over. That is how I feel right now. Life can get you down so easily. There are so many negative things that this world holds, but I feel so content and so...HAPPY(for lack of a better word). My kids are healthy and beautiful, my love for my husband only grows daily, I am albe to do crafty things that makes me feel so complete, and I have the love of my family. What more is there? I am so lucky!!